We love to feature designers who have great taste, and a love for antiques.  House and Home magazine featured Colette van den Thillart's white-based London, England home that is based around captivating antique furniture and a stylish use of color.
Colette van den Thillart's Dining Room is grand!  She chose antique empire chairs in a white painted finish.  These chairs have a lovely upholstered back.  In the picture, it appears that her chairs have gold painted details around the frame of the chair.  She pairs it up with a French country dining table.
Above you see a room based around neutrals with wall-to-wall seagrass carpet and patterned wallpaper. Use colors close to white such as yellow, beige, gold, gray to get the all white look, without feeling like all the colors in the room match. Colette accessorized the foyer with gilded antlers, a unique art piece with a plaster frame and warm white furnishings, including an 18th-century Russian side chair.
Designer Colette van den Thillart is a very talented designer whose work has been featured in some of the biggest magazines such as Canadian House & Home Magazine and Traditional Home.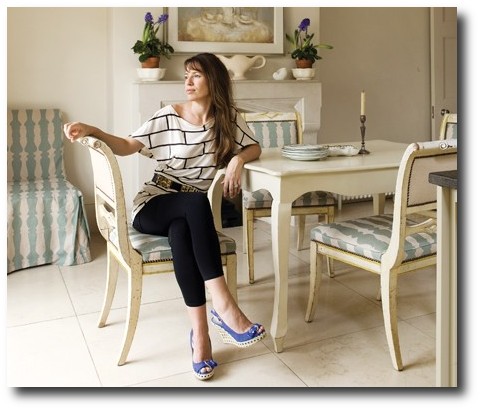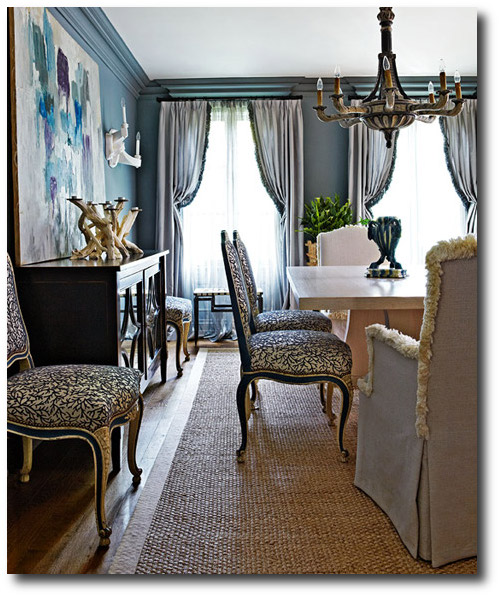 French painted blue and gold dining chairs featured in Traditional Home Magazine
Watch this video featuring Colette van den Thillart, who adds European touches to a classic Ontario cottage without losing its rustic feel. Barn boards and crockery lamps work beautifully with Windsor chairs, antiques and pretty designer fabrics
A sitting area within the master bedroom doubles the comfort and elegance. The lilac-and-white bedroom was inspired by Canada's northern light. The headboard was custom designed by Colette.- Traditional Home Magazine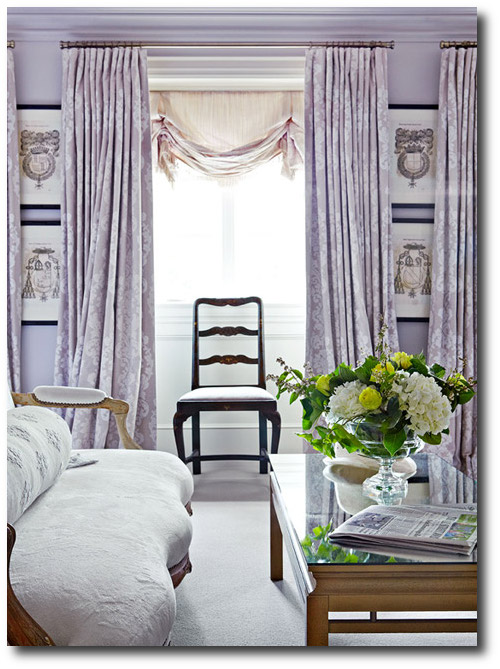 18th-century engravings, Lilac Draperies - French Sofa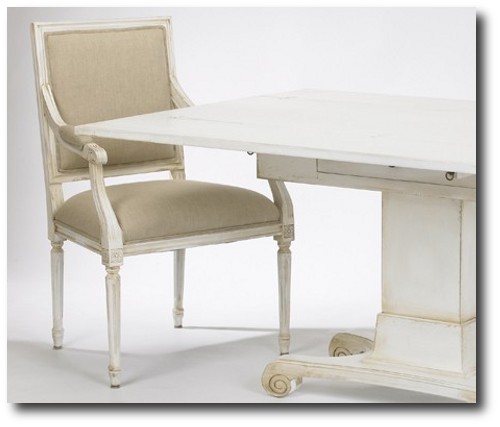 This pedestal table with matching cane back chairs features a hand-rubbed grey finish. Beige linen seats complete the upscale look.
Gustav Foldover Table and Chairs. Table, $1998; armchair, $699. Available at The Art Shoppe.
See more products inspired by Colette van den Thillart's London home, featured in our January 2011 issue, in our gallery. Plus, watch a tour of Colette's cottage.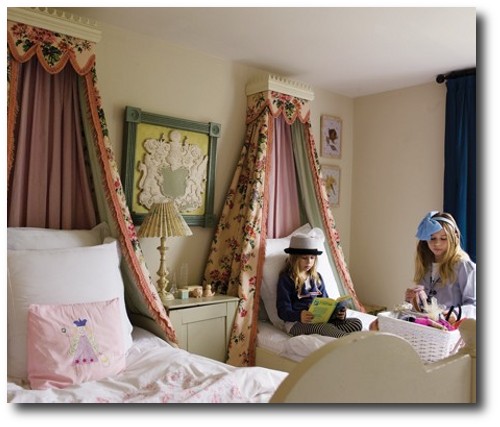 Designer Colette van den Thillart's daughters, Ava, 9, and Hannah, 11. Each bed is framed by a chintz canopy for a soft and romantic look.